How to Create an Amazon Seller Account
So you want to start an Amazon business and create your own side hustle?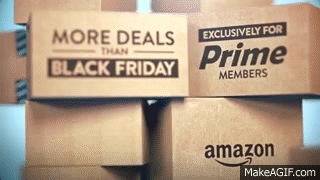 First, you're going to need to know the how-to! Once your account is set up and your listings are created, it's time to start making money on Amazon. With a successful Amazon business of your own you can set yourself up for success and get the extra income you've always wanted or, if things go really well, let go of your boring 9-5 job.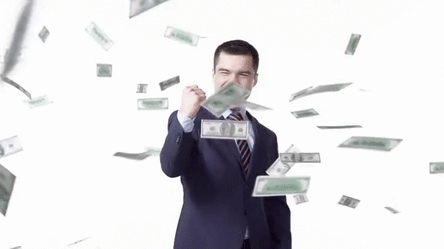 Here's a step-by-step guide on how to create an Amazon Seller Account.
Let's get started:
DECIDE ON A SELLING PLAN




What are you looking to get out of starting your Amazon business? Extra income? Or a new, independent source of income? Do you know what you're going to sell? How much are you going to invest in your new business?

These are all questions you need to ask yourself and have an answer to before getting started.

Let me tell you about the available selling plans:

Individual Plan: This is ideal for someone new to eCommerce. In other words, you're planning to sell 40 items or less per month. You won't get access to advanced selling tools, but you also won't need them at this level, until you are ready to start scaling your business. Amazon will charge you $0.99 per sale.

Professional Plan: This plan is ideal for someone who's experienced with eCommerce, and knows exactly what they're aiming to get out of their Amazon business.
You'll get access to pro tools like personas given by APIs, fully developed sales reports, inventory management tools, and much more. Amazon charges you a flat $39.99 per month regardless of your sales.





DETERMINE A BUSINESS MODEL

With the numerous products you can sell on Amazon, you'll need to understand your chosen product and the demographic you're selling to so you can determine the business model that works best for your scenario here are a few examples:

Retail Arbitrage (RA): here you'll be aiming to buy for as low a price as you can, and resell for higher prices. This means much of your efforts will go into sourcing your products.

Online Arbitrage (OA): In the same fashion as RA you'll be hunting for bargains to resell at a higher price on Amazon. But instead of the traditional physical outlets, you'll be conducting your entire product sourcing online.

Wholesale (WS): More challenging than RA and OA, here you'll be sourcing your products in bulk and in most cases directly from the manufacturer.
Private Label (PL): Similar to WS you'll also be mainly targeting manufacturers to source your products, and you'll also be reselling them as your own. If you have ideas for a unique product or want to build a brand around your products then this could be the choice for you provided you have the time and money to invest.



The previous two business models typically require more skill and experience in selling online and require much more careful planning and consideration.




PICK A FULFILLMENT METHOD


Amazon offers different types of fulfillment methods, and depending on your business plan you'll need to carefully consider which method suits you the best. Here's a quick overview of the available options:

FBA
Fulfilled by Amazon


FBM
Fulfilled by Merchant
3PF
Third-party fulfillment partner
OVERVIEW
Suitable if you're unable to manage space for your inventory, or shipping of your products.
Suitable if you're able to manage space for your inventory and the shipping of products.
Utilizing a third-party solution that meets Amazon's strict standards.
PRIME SHIPPING & CUSTOMIZATION
Automatically eligible, but you won't be able to customize your package.
Not eligible, but you're free to customize your packages.
Eligible, you'll also be free to customize your packages.
COST
Can be a costly option for holding your inventory.
The most cost-effective solution out of the 3 mentioned, but would also require a considerable time investment.


Can be more cost-effective than using FBA without the headaches of using FBM.

CHOOSE WHAT PRODUCTS TO SELL




You'll need to make this decision very carefully and consider several factors such as cost, sustainability, quality, profitability, seasonality, and competition in the niche you choose.




There are many ways to go about choosing your products. Leveraging the multitude of agencies and software services available to you can help streamline your decision-making process.





CREATE AN AMAZON SELLER ACCOUNT





Now that you've finally prepared your business plan, you're ready to get started the account creation process is simple and you'll need to prepare a few things before you get to it:

Business email
Internationally charged credit card
Your ID and Tax information
A bank account where Amazon can transfer your earnings



Start by visiting Amazon Services website and then click on "Sign Up", then create a new account, choose your plan and the country you'll be operating in, add in your personal information and get ready for the next step.

Now you'll be providing Amazon with your billing information, a current bank account, and credit card numbers capable of exchanging money with Amazon, and then you'll be guided on how to verify your billing information.

We're almost done! Here you'll be submitting your store information, such as store name, bar codes for your products (if applicable)...etc.

Finally, you will confirm your identity and verify your business address again. Then Amazon will send you a confirmation code to use in your account, once entered your account will be up and running.

Congratulations, you've just started your hopefully successful eCommerce journey.
We wish you all the best and want you to know that we're always ready to support you down the line. Anytime you run into trouble with your Amazon account you'll be able to call on us to help.

Click here to learn more about how Seller Candy can help Amazon sellers scale with ease.
Here's how we work. Aside from that, you'll also find a useful resources page on our website, and to top it off and have Seller Candy on speed dial you can always become a member of our family for FREE.