5 Fatal Product Launch Mistakes (And How You Can Avoid Them)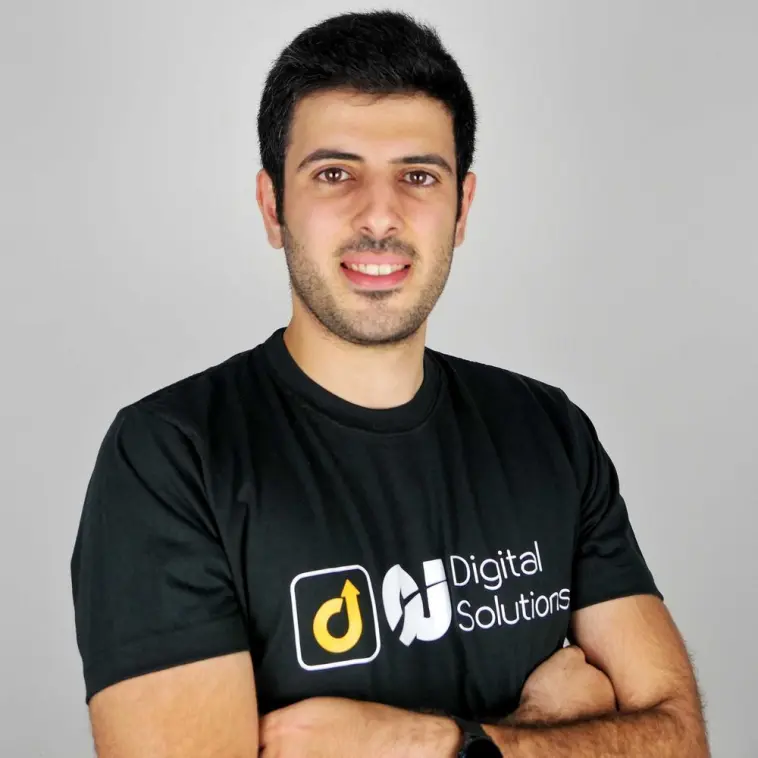 Omar Deryan
Avoid making fatal Amazon launch mistakes! Read this article and check out the 5 fatal launch mistakes that Amazon sellers make.
---
When launching a new product on Amazon, it's easy to get caught up in the excitement.
Seeing your ideas come to life is a special feeling, especially for newbie Amazon sellers.
However, it's also easy to forget about all the details that go into a successful launch.
If you don't have a solid product launch plan, you could end up making some major (and costly!) mistakes.
The key to a successful Amazon product launch is minimizing the risks through preparation.
To help you succeed in your next product launch, here are five mistakes that you need to avoid:
Not Generating Enough Buzz
It's important to listen to your customers and how they view your product.
Doing a pre-launch marketing campaign for your product is the best way to see if your product is "hot" or "cold" before you even start selling.
Posting your product launch details on your social media page is one way to generate "hype" around your product.
You can also visit niche-related social media pages and Facebook groups to let people know about your upcoming launch.

Adding perks such as discount codes for the first 100 buyers is a great way to entice people to check out your product.
You might think that this is insignificant, but generating hype and doing pre-launch marketing is actually one of the best strategies to attract traffic.
More traffic during launch means more potential customers to purchase your products.
Not Having The Right Price
Pricing is an important but often overlooked aspect of the product launch process.
You can't just slap a price on your product, hope for customers to come, and be done with it.
Pricing your product properly requires a lot of research.
You have to follow what the market dictates, especially when it comes to your competitor's prices.
Having the right price on your product can make or break your sales velocity.
There are many different ways to set the correct value for your product. Here are some of them.
Set a price that makes sense according to what the marketplace dictates.
Use data from your competitor's products in order to determine how much yours should cost relative to theirs
Don't drastically lower your price just to cut off the competition and win the Buy Box. You need to follow the

Amazon Fair Pricing policy

.




Forgetting To Plan For Seasonality
When you're planning a product launch, it's important to consider seasonality.
Think about how your product will be received at different times of the year.
Will your product sell better if you launch during Christmas? Or will your products sell better if you sell during Black Friday?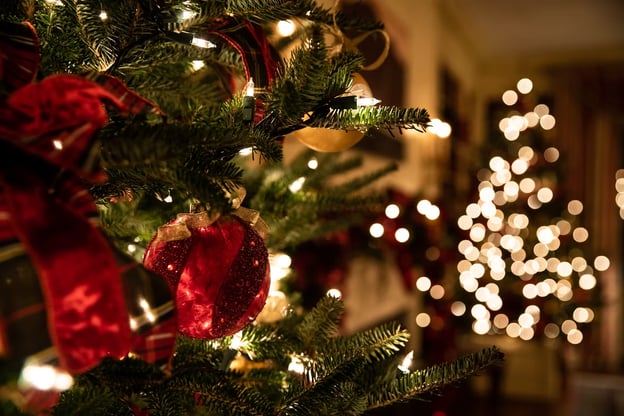 The answer to these questions should determine when to do your product launch.
If you sell outdoor winter clothing, for example, do you want to launch a new line in December or in June?
When most people are thinking about buying new clothes for their spring wardrobe, they are not thinking about buying winter coats.
So the best time for you to do your launch might be around November to December instead of June.
Selling products during certain times of year may be more lucrative than others.
For example, if you are selling Christmas tree decors, then it makes sense for you to launch during the Christmas season.
By knowing your market and planning for seasonality, you are increasing your chances for success exponentially.
Not Optimizing Your Listings For SEO
Optimizing your product details is important for SEO, sales, customer service, and other aspects of your product launch.
By targeting important keywords in your listing, you can increase your chances of getting seen by the search engines.
Amazon listing optimization is important when it comes to attracting organic traffic.
Having the right keywords in your listings will allow your products to be seen – and this is crucial in a marketplace as competitive as Amazon.
Make sure to include the keywords that you are targeting in your:
Title
Product Description
Bullet Points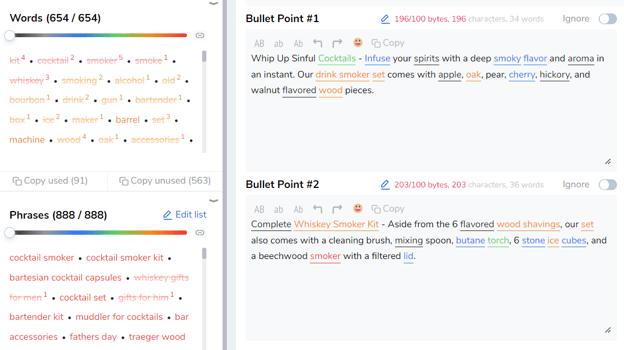 Using tools like Helium10 can help make your keyword research easier. And you can even use these keywords when running your Amazon Pay-per-click campaigns.
Not Preparing Enough Inventory
Getting your inventory stocked is critical before launch.
It's important to make sure that your product is on track and ready to be shipped, especially if you are running using Amazon FBA for fulfillment.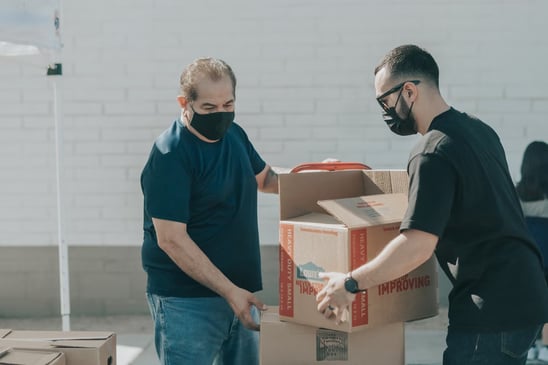 One of the most overlooked problems that can happen during the launch is running out of inventory.
Here are a few things that might happen if you are under-stocked:
Your sales will stop and your sales velocity will suffer
Your customers will be pissed because they can't make a purchase
You might end up wasting money on advertising because you are getting traffic but you don't have enough products to sell
It takes time to restock your inventory, especially if you are using Amazon FBA.
You need to ship the items to the warehouse, make sure they fit the standards and add them to your Amazon Seller Central account.
This process can take 1 to 2 weeks if left unchecked.
The best way to keep your launch smooth and successful is to ensure that you have enough stocks to sell during launch.
Yes, it might sound too optimistic, but always keep in mind that there is a possibility of getting sold out during launch.
Avoid logistic problems by preparing enough inventory to sell.
Is Amazon PPC Important For Your Launch?
In my opinion, running Amazon PPC campaigns is crucial to the success of any product launch.
Paid advertising is one of the best ways to get targeted traffic to your listings. You have to use this marketing strategy to push traffic towards your product listings.
In the beginning, your product has no customer reviews and no sales history yet — which means Amazon will not rank your products on its search results.
The only way to get customers to see your product is to run sponsored ads, which is why you need to run Amazon PPC Campaigns.
Image via Adbadger
When running PPC campaigns, you need to optimize your clickthrough rates in order to attract potential buyers to click on your listings.
This can be done by including the right keywords on your product title, as well as using the proper product thumbnail.
After a customer lands on your product listing, you still need to close out the sale. You can improve your conversion rates by doing the following:
Creating bullet points to describe what your product is all about
Using high-quality photos that can be zoomed in and out
Using white background on your photos
Creating A+ Content for your listing page
Adding the pros and cons as well as the benefits of using your products in your description
Making sure that you are on top of your Amazon advertising stats is important when it comes to running a profitable PPC Campaign.
Make sure that your costs are low by not bidding on highly-sought keywords.
Instead, try bidding on low-hanging fruit keywords that have decent traffic but significantly less competition.
Why Pre-Launch Preparation Is Critical To Your Success
When you're planning your product launch, it's easy to fall into the" build it and they will come" mentality.
With how quickly word gets out through social media channels these days, it's easy to make a buzz by simply making a post, right?
In reality, this couldn't be farther from the truth.
There are so many other factors that need to be considered before, during, and after your launch.
How much will your products cost?
How will people find out about your new product offerings?
How should you announce your launch?
When is the best time to sell your product?
What marketing strategies will you use to push the traffic to your listing?
Your goal is to provide answers to all these questions and more.
Taking the time and effort to create a solid pre-launch plan will save you a ton of time, money, and frustration in the long run.
What's Next?
If you've been affected by the product launch mistakes we've described, I hope that this list has been helpful.
We all make mistakes from time to time, and experience is often the best teacher.
But when it comes to launching a product, not everyone can afford to have a failed launch and then "charge it to experience" afterward.
Doing your homework will save you a lot of headaches and minimize the risks of a failed product launch.
When planning a new product or service launch, do your research and keep an eye on the details.
I hope that the strategies that we have shared on this list can help you in your next product launch!